Improcrop Products Become OMRI Listed!
By Melanie Rousaville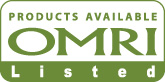 Crop-Set and Soil-Set are now listed with OMRI.
The Organic Materials Review Institute (OMRI) was founded in 1996 to evaluate materials used in organic production. Prior to OMRI, there were several certifiers working with various state and private standards. OMRI was established to bring these different certifiers together and provide growers with clear standards and policies for evaluating their products for compliance with organic standards. OMRI appointed respected experts in organic farming and food from agriculture, industry, academia, and the public interest sphere to develop these organic standards. OMRI accepts applications to review products. OMRI appointed trusted experts to serve on the Review Panel. The first OMRI listed products were released in 1998. The first OMRI Products List (then the OMRI Brand Name Products List) was published in March of that year.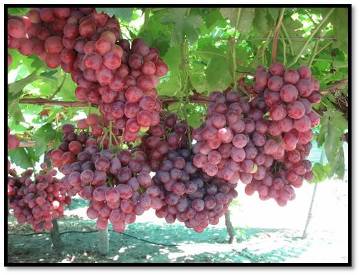 Crop-Set is a source of micronutrients for improving plant growth and harvest yields in fruit.
Since 1993, Improcrop, a division of Alltech, has produced plant nutrition brands all derived from yeast fermentation. Improcrop develops natural solutions to solve agronomic challenges faced by producers all over the world.?Two Improcrop products, Crop-Set and Soil-Set can now be used in organic-certified production and are listed with OMRI (Organic Materials Research Institute). Both products are listed as Fertilizers Blended with Micronutrients in the Crop Fertilizers and Soil Amendments class.
Crop-Set is a source of micronutrients for improving plant growth and harvest yields in fruit, tuber, vegetable, and seed production. Soil-Set activates soil micro flora favoring growth and plant root health and is a crop residue treatment designed to enhance degradation.
For more information on OMRI listed products, visit
http://www.omri.org/
or additional info on Improcrop, please visit
www.improcrop.com
.