From Kilimanjaro to Haiti - A Climb for Sustainable Agriculture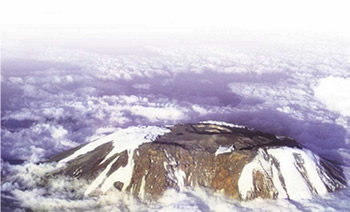 8 Alltech Colleagues are climbing Mount Kilimanjaro this week to raise money for Alltech's Sustainable Haiti Project
A team of eight Alltech colleagues begin climbing Mount Kilimanjaro today in an attempt to raise $24,000 for the Alltech Sustainable Haiti Project. Alltech will match all donations raised by the climbers. The combined?funds will be used to support two objectives of our Haiti project.
Sustainable Agriculture
The best way to support Haiti's people is to build long-term business relationships that will result in lasting economic development and employment. As an agriculture company Alltech is best suited to partner with agricultural enterprises in Haiti. So, we have been working with a certified fair-trade coffee co-op to improve their productivity and profitability.
Alltech's sister company, Improcrop provides natural fertilizers and expertise in agronomy. We market the coffee in the U.S. as Alltech Cafe Citadelle. The proceeds support 900 small farms in northeastern Haiti. Alltech is also working to develop animal agriculture in the region, starting with a poultry operation.
Education
Alltech is also raising money to build a new school in Ouanaminthe, Haiti. Better education is essential if Haiti is to pull itself out of poverty. We have made great strides in renovating and refurbishing the existing primary school in the village. This new school will make it possible for children to pursue their education beyond the sixth grade.
Patrick Charlton with Alltech UK is the driving force behind the climb. Here he explains his inspiration for the adventure.
Name: Patrick Charlton
Age: 45 (Expedition Elder Statesman)
Nationality: British and Canadian
Residence: UK
Why: I lived in South Africa 12 years ago and would regularly fly over Kilimanjaro. Seeing it sticking up out the clouds (see photo) is quite an experience that sticks with you. Then one day someone mentioned that non-climbers can make the summit, and from then on it was just a matter of time. I guess as the eldest member of the team, this might be considered something of a "bucket-list" experience but combining a lifetime goal with raising funds for the Alltech Sustainable Haiti Program just made sense.

My biggest fear is the altitude sickness stopping me from making the final morning climb but to some degree that is out of my control.

A lot of people helped to make this project happen but I would especially like to thank my wife Sally, and two girls Lauren and Amy for letting me chase this "mid-life crisis" and all that it has encompassed.

Never give up on your dreams and goals!!
We will post frequent updates at Facebook.com/AlltechNaturally.
If you would like to make a donation you can mail a check to
Alltech's ACE Foundation
Attn: Flora Djojo
3031 Catnip Hill Pike
Nicholasville, KY 40356
USA